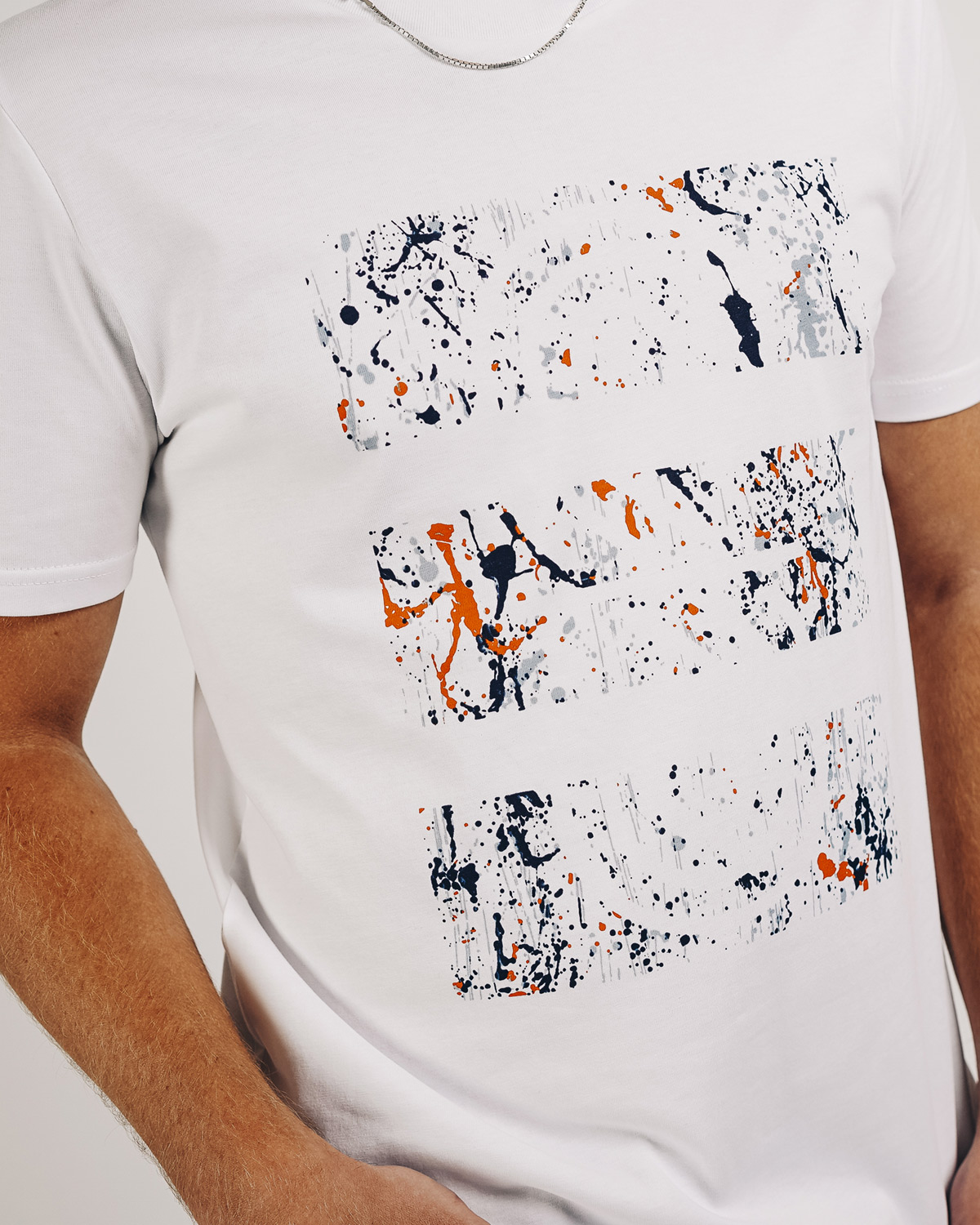 Bringing together Fashion and Art.
Fashion and Art go hand in hand. Often, we see collisions and connections between both forms of expression. Having recently released our new Blocked-Out Daze Tee, we wanted to explain a little about the design, inspiration and motivation behind the printed tee.
MrShaw behind the brand, as an artist.
For Karl, art has always been his biggest form of inspiration. Working on creative branding projects, developing dynamic colour palettes and designing stylish men's clothing all require an attention to detail and the ability to think originally. Bringing together fashion and art is a regularly occurring process, particularly when working as a clothing designer.
Inspiration.
The late artist Jackson Pollock has always been a real inspiration for MrShaw's creative thinking. Pollock was an American painter and major figure in the abstract expressionist movement. Most inexcusably recognised for his technique of pouring and/or splashing paint onto a horizontal canvas (drip technique).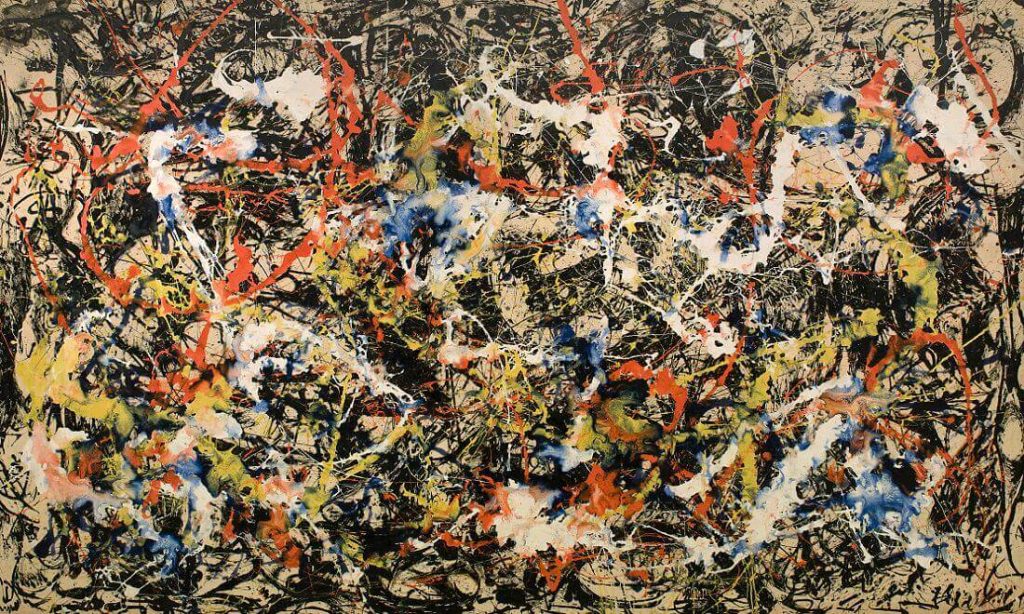 Convergence – Jackson Pollock, 1952
"Painting is self-discovery. Every good artist paints what he is." – Jackson Pollock
Pollock continues to inspire many artists today, shaping the way for abstract expressionism.
Made of Stone.
A fan of The Stone Roses, MrShaw drew more inspiration from another source – his copy of the 'Made of Stone' (1989), vinyl album artwork. The artwork uses a similar technique of 'splashing paint.'
"What I love about this album artwork is the choice of colour-way. I enjoy working in threes, it's something I try to adhere to in all aspects of my work. You can see it within the branding of 'Reminisce,' and a lot of the clothing we release". – Karl Shaw (MrShaw)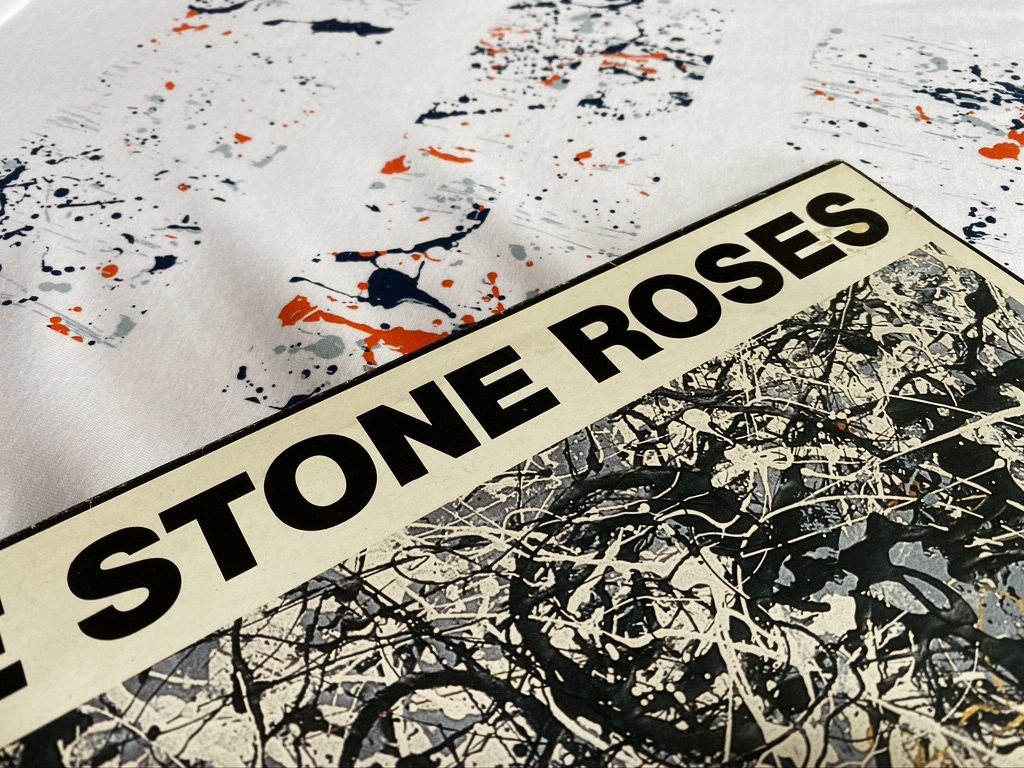 Behind the painting.
The original painting was created with a medium of diluted acrylic paint, using splat techniques to produce a piece that conveys movement, expressive and balanced energy. Karl uses his awareness of space to go back to his roots.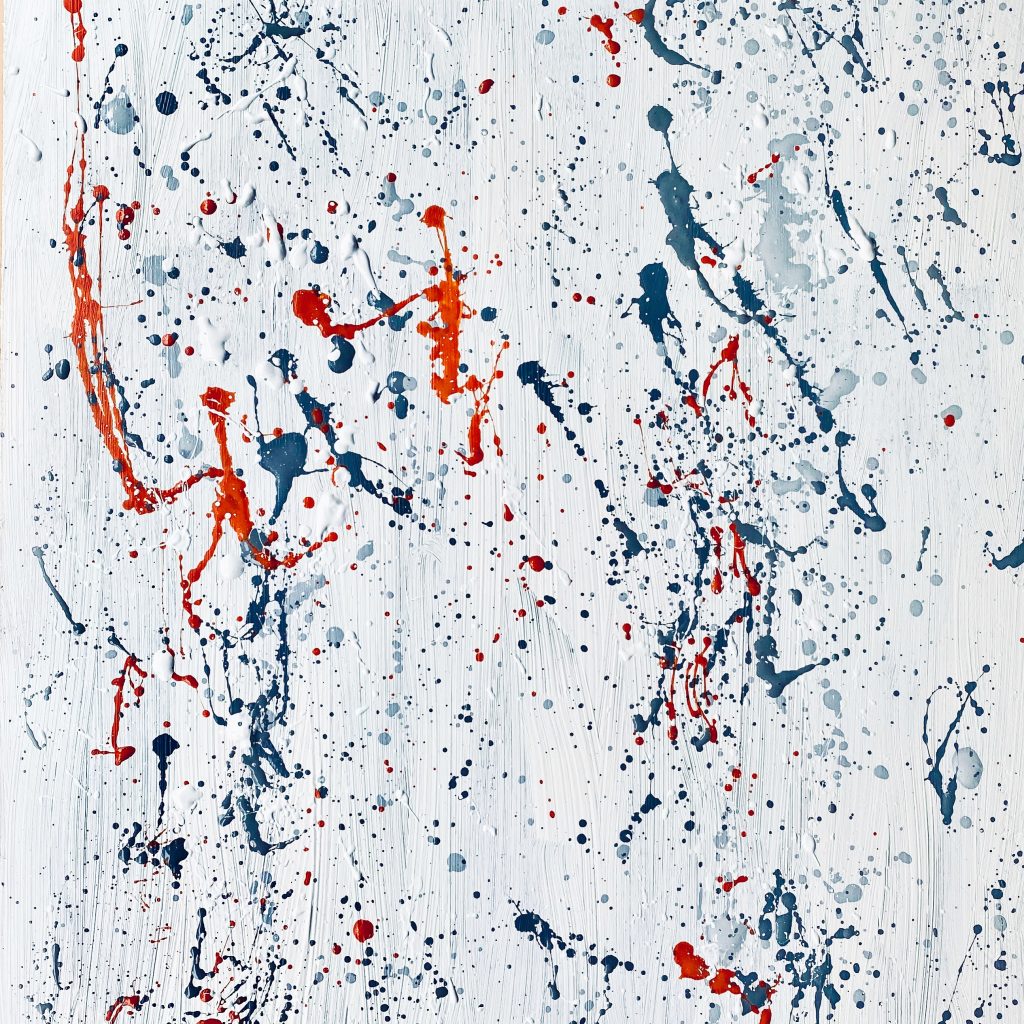 While managing his own issues with his mental wellbeing, he found that during lockdown it was important to keep busy, stimulate the mind, and to continue to work as a creative.
He produced a series of three paintings, using different colour-ways (each time in sets of three). The painting used for the Blocked-Out Daze Tee meant a lot to him, during a difficult and turbulent time. Things are always better if they come from expression and have a purpose.
Check out our Blocked-Out Daze Tee, in store now!