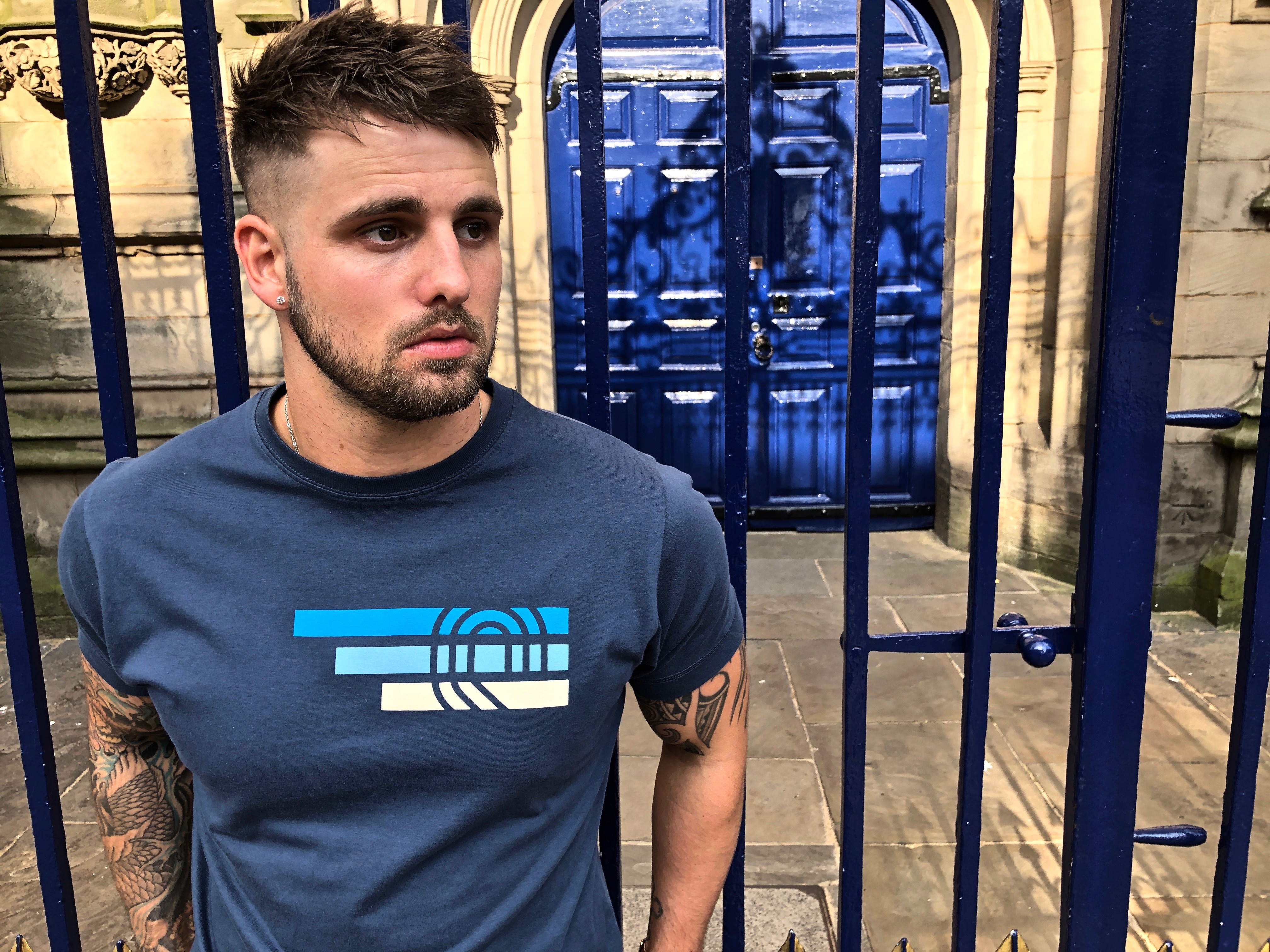 The process of designing, proofing and taking delivery of the finished goods for a new Mr Shaw product drop is hugely exciting (and yes sometimes a little stressful!). I like to be hands on at all stages of a new product launch which this time included getting my camera out instead of just directing the shoot.
We created a photography style when we started the Mr Shaw range and I like to keep to it, I'm also really keen to use the many landmarks we have in Derby. This time, I took our models, our new t-shirts (the smart Reminisce polo, stylish Retro75 Blue tee, summery Influence S natural tee) and headed off to the Cathedral Quarter first to get snap happy.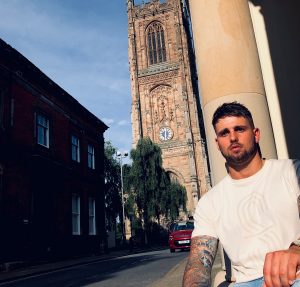 It's amazing what you spot when you are looking for the best place to place a product for promotional photos, the doorway on Irongate with the perfect natural pillar for our Influence S t-shirt caught my eye immediately. To feature prominent landmarks in my photo shoot like Derby Cathedral showcases what I think about our city. I'm always interested in the new social venues that pop up in Derby so we headed to the newly opened 'The Worm Has Turned' for more shots. They've done a great job of turning the place into a sophisticated yet casual place to meet your friends where you can choose from an amazing range of independent beers on offer.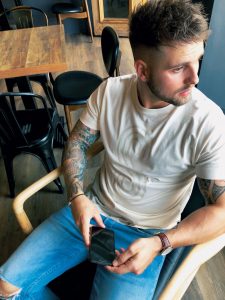 Our next stop was Darley Park with a teenager, we've had loads of requests for XS so we obliged with this drop. We used the cricket ground for these compositions getting the textures of the wooden screens, the vibrant yellow club house and natural setting of the nature reserve and River Derwent part of this stunning Derby park. It's great to see a teenager wanting to wear one of my tees, when I designed the S icon the three lines represented the generations of youth, middle and mature.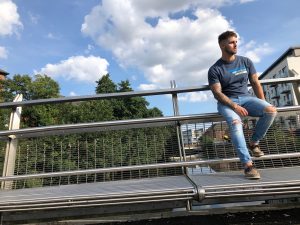 The final shoot I did was under the Pride Park bridge towards the railway station close to the Brunswick, an area of Derby with huge heritage. The Reminisce range is about my love of music; what it means to me, the memories it evokes, the good times and vibes. Under the bridge provides excellent composition opportunities from the steel and concrete tones providing contrast for the garments.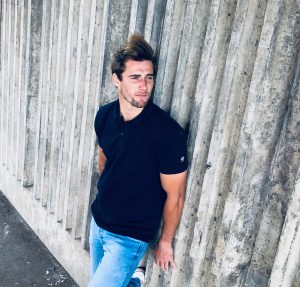 Hopefully you can tell I enjoyed picking up my camera and iPhone for my latest product launch, I've given you a taste of some of the compositions here but keep an eye on our social feeds for more of my photos. Find us on Twitter @MrShaw75 and Instagram @MrShaw75