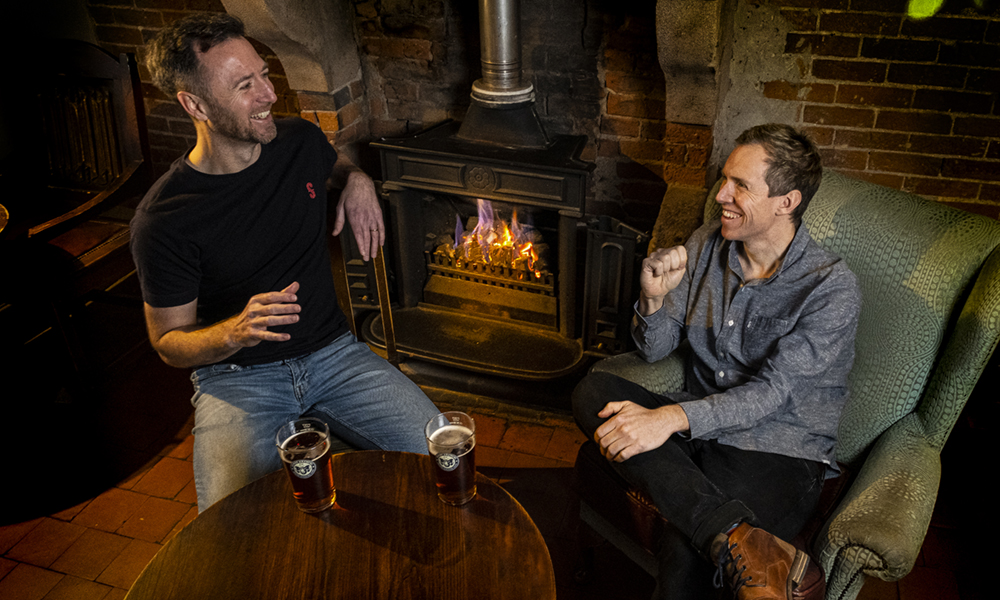 We're incredibly proud to announce the launch of our latest collection – a collaboration with Derby Brewing Company – 'The Hop Drop'.
The collaboration is the brainchild of Mr Shaw himself and fellow Derby businessman and DBC managing director, Paul Harris – a special partnership between our two brands.
It's the first time any UK craft brewer has collaborated with a fashion brand and something that means so much to both businesses, especially as we both share a passion for our city.
The collection features a limited edition range of garments including the:
Speaking about the new collection, Karl Shaw, graphic designer and founder of Mr Shaw, said:
"To combine two Derby brands that hold dear the heritage of our city is a wonderful thing. Not to mention the fact the range is perfect to wear to the pub when things are back to normal.
"Our designs continue the sophistication of Mr Shaw, with its contemporary twist, and a unique take on the Derby Brewing Company brand. Every garment is Fair Wear Foundation(FWF) Certified and made from Premium Organic cotton and recycled polyesters.
"Paul and I have kept in touch ever since we played football together over 18 years ago, so I was delighted when he approached me with the idea. I knew it was something special!"
Paul Harris, managing director for Derby Brewing Company, which owns five pubs across the East Midlands, said:
"I loved the idea of combining two Derby companies to make a fashion range that goes beyond standard brewery merchandise.
"Ever since Karl founded Mr Shaw, I've always been a fan of the brand and knew the quality and design would match my ambition for Derby Brewing.
"Our aim has been to develop a collection that you would be happy to own and wear every day, and has real high street appeal and quality. We think we've achieved that and more!
"To be able to combine our brands into this collaboration of a genuinely fashionable range is an exciting project, and something that was really important to me. Great beer, great pubs and looking sharp – what's not to like?!"
Paul continued: "We will also be launching a unique Mr Shaw craft beer this year and have plans for joint events when allowed. Watch this space!"
Buy online from Mr Shaw, purchase the Derby Brewing Hop Drop range today.